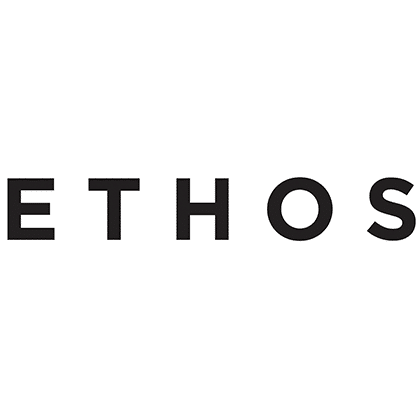 About Ethos Genetics
Powerful, tasty, productive, and stable genetic lines
Ethos Genetics is a seed bank based in Denver, USA that develops regular and feminized cannabis seeds.
Colin Gordon has run the seed bank since its foundation, developing genetic lines together with his group of trusted
breeders
and maintaining a commitment to quality that's reflected in all their seeds. Ethos Genetics applies a working method that provides a genetic improvement in the feminized seeds that are called Alpha Seeds. These seeds are produced with a technique that does not generate stress in the reverted plants, preventing the creation of hermaphrodite strains. All hybrids are subjected to resistance tests before being presented to the public.
"If we're measuring cannabis breeders based on how many of their strains reach users, then it's tough to beat Ethos Genetics. Since launching in 2017, the Littleton-based seed company has continually appeared at Colorado dispensaries and beyond, and there's no sign of that spirit letting up.
Citradelic Sunset
,
Citral Flo
,
Colin OG
(named after founder Colin Gordon),
Lilac Diesel
,
Member Berry,
and perhaps the company's most popular creation, Mandarin Sunset, are just some of the strains birthed by Ethos Genetics. We can't wait to puff what it comes out with next. Don't wait to experience the unparalleled quality of Ethos Genetics. Step up your cultivation game with our hand-picked selection of Ethos Genetics seeds. Shop now at SeedsHereNow, where quality and customer satisfaction always come first!
Ethos Genetics and Colin Gordon: A Commitment to Quality and Innovation
From years of experience working with the breeders at Ethos Genetics, I can tell you firsthand that they are widely recognized in our community for their distinctive qualities that set them apart.
Ethos Genetics differentiates its hybrids.
From Indica-dominant varieties that soothe the body to Sativas that transport you to outer space on long psychedelic journeys, Ethos Genetics has in its catalog many strains containing high cannabinoid concentrations. Some hybrids, such as Inzane In the Membrane, are capable of producing up to 35 percent THC. Other varieties have high terpenes concentrations reaching 15 percent, such as Mandarin Cookies or Mandarine Sunset. Also worth mentioning are Mandarin Zkittlez, Purple Roze, Zour Apples, Peach Crescendo, and Banana Hammock, among many others. All genetics can be cultivated both indoors and outdoors. They adapt well to hydroponic cultivation systems as well as soil substrates. The use of organic fertilizers improves the organoleptic load to the maximum. Undoubtedly, Ethos Genetics is a highly recommended bank seed, particularly for American strain lovers looking for excellent production, terrific flavor, and high psychedelic power.
Flavor, aroma, effect, potency, and production are the characteristics that most interest Ethos Genetics.
They also look for height stability, which can vary among strains, so multiple crosses are made in BX, R1, or F2 to ensure that new-generation hybrids are stable. The seed bank has an extensive catalog with powerful and delicious varieties that have won many prizes in various categories in different cannabis competitions, treasuring an impeccable international reputation. With strict adherence to its code of ethics in the development of cannabis hybrids, this seed bank proudly presents, among many others, varieties such as Mandarin Sunset, Mandarin Cookies, Inzane in the membrane, Citradelic Sunset, Crescendo RBXV2, Ethos Apex, Forbidden Zkittlez or Grape Diamonds. All Ethos' cultivars are outstanding, although, among the most popular, we highlight Mandarin Sunset as a genetic base and Mandarin Cookies as the Ethos Genetics flagship strains.
Pioneering Feminized Seeds
One of the first things you should know about Ethos Genetics is their mastery of feminized seeds. Colin Gordon has carved out a niche within the cannabis market, focusing on the development and proliferation of high-quality feminized seeds. These seeds have revolutionized how many growers operate, increasing yields and simplifying the cultivation process. They're ideal for growers seeking the certainty of female plants and are now a significant part of our offerings at Seeds Here Now.
Genetic Diversity
Ethos Genetics is renowned for its commitment to enhancing the genetic diversity of cannabis. The breeders have developed an impressive portfolio of strains catering to various tastes, preferences, and cultivation environments. Colin's meticulous breeding process and keen eye for genetic potential have given birth to unique and diverse cultivars that hold their own in the cannabis world. This seed bank truly has a strain for everyone.
Consistency and Quality
At Seeds Here Now, we value consistency and quality above all else. That's why our longstanding partnership with Ethos Genetics is a perfect fit. Every seed produced meets the highest standards of quality and delivers on the promises made. Whether it's potency, yield, flavor, or any other desirable trait, Ethos' strains consistently live up to growers' expectations. It's one of the many reasons our customers keep coming back for more.
Education and Community Engagement
The breeders at Ethos Genetics don't just sell seeds; they nurture a community. Colin and his team are well-known for their educational efforts and commitment to engaging with the cannabis community. They strive to share knowledge, fostering a more informed and engaged network of growers and enthusiasts. It's an ethos that aligns perfectly with our mission at Seeds Here Now.
Unique Terpene Profiles
When it comes to aroma and flavor, Ethos Genetics is at the top of its game. The strains are celebrated for their unique terpene profiles. From citrusy to earthy, sweet to spicy, their varied spectrum of flavors ensures there's always something exciting for our customers to explore.
Ethos Genetics, under the leadership of Colin Gordon, is known for its exceptional feminized seeds, genetic diversity, consistent quality, community engagement, and unique terpene profiles. This seed bank continues to inspire and shape the cannabis community through its innovative work, and we're proud to have Ethos Genetics as an integral part of Seeds Here Now.
Bred by Colin Gordon
Denver Colorado USA
Established 2010s
@ethoscolin
 Ethos Genetics
 www.ethosgenetics.com
A Testament to Excellence in Cannabis Breeding
I am thrilled to introduce you to Ethos Genetics, an esteemed vendor and partner of Seeds Here Now for almost seven years. Ethos Genetics, located in Denver, is led by the relentless and visionary Colin Gordon. This seed breeder consistently redefines the frontiers of cannabis genetics, creating remarkable strains that are loved by growers and consumers alike.
When I first met Colin, his drive to create better, more reliable, and diverse cannabis strains was evident. He set out to revolutionize the cannabis landscape, focusing on the development of superior genetics. This dedication to cannabis cultivation and genetic diversification is still what drives Ethos Genetics today.
The team at Ethos Genetics isn't just breeding cannabis; it's curating a repertoire of novel, high-performance cannabis strains. From the beginner home grower to the large-scale commercial cultivator, Ethos Genetics offers seeds that suit everyone's needs. The breeders focus on identifying and stabilizing the best traits in their strains, from potency and yield to terpene profiles and disease resistance.
What makes our partnership with Ethos Genetics special is the shared commitment to our growers and the cannabis community. I fondly remember the early days when we started working with Ethos. Over the years, our bond has grown stronger, and together, we've brought their exceptional genetics to a wider audience. I am proud to collaborate with Colin, alongside his dedicated team members Riley and Ty, who excel in overseeing the warehouse operations.
Looking ahead, I am excited about the future of Ethos Genetics. Colin's drive to continually improve and redefine cannabis genetics aligns with our vision at Seeds Here Now. Together, we aim to provide our community access to the most advanced, unique, and reliable strains on the market and nurture an informed and engaged group of cannabis enthusiasts.
When you choose Ethos Genetics from our collection at Seeds Here Now, you're investing in more than just cannabis seeds. You're becoming part of a movement led by passion, scientific rigor, and a shared love for this incredible plant.
Ethos Genetics' Awards
In the world of cannabis genetics, Ethos Genetics stands as a decorated champion. This breeder's commitment to producing premium cannabis seeds has been recognized at numerous prestigious events across the globe. I, James Bean, am proud to have witnessed this journey and the accolades that Ethos and Colin Gordon have garnered over the years.
One of the most illustrious accolades in Ethos Genetics' trophy cabinet is the High Times Cannabis Cup. Renowned as the most recognized marijuana strain competition worldwide, securing a win at the Cannabis Cup is no small feat. Colin Gordon and Ethos Genetics have done this not just once, but multiple times, proving their unparalleled expertise in creating world-class cannabis strains.
Specifically, their Mandarin Cookies strain has been a consistent performer, earning the Best Flower title at the Cannabis Cup. This delectable hybrid boasts a unique terpene profile, offering an unforgettable sensory experience. It is just one of the many innovative strains that make Ethos Genetics a formidable name in cannabis breeding.
Beyond the Cannabis Cup, Ethos Genetics has also claimed victory at the Dope Cup —another top competition in the cannabis industry. With its unique blend of genetics and rich terpene profile, the Citral Glue strain secured the Best Hybrid Flower award, further cementing Ethos Genetics' reputation for creating standout cultivars.
Ethos Genetics has repeatedly excelled at the Grow-Off competition: an event that challenges growers to push their skills to the limit. Colin's breeding expertise and the quality of Ethos Genetics seeds have helped numerous growers secure leading positions in the contest.
But the accolades don't stop at strain competitions. Colin Gordon, the mastermind behind Ethos Genetics, has been celebrated for his contributions to the cannabis industry. His dedication, expertise, and innovative approach to cannabis breeding have earned him widespread recognition, including the 'Master Breeder' title at various industry events.
It's worth noting that the success of Ethos Genetics doesn't lie solely in the number of awards they've collected. What truly sets them apart is the feedback and loyalty of the growers and consumers who use their seeds. Every positive review, every satisfied customer, and every successful harvest is a testament to the quality that Ethos Genetics consistently delivers. They are awards in their own right —unspoken accolades that speak volumes about the impact that Ethos Genetics and Colin Gordon have had on the cannabis community.
Looking back at these accomplishments, it's evident that Ethos Genetics has not only raised the bar for cannabis genetics but continues to surpass it. As we celebrate their past achievements, I eagerly anticipate the new heights that Ethos Genetics will reach in the future.
I'm honored to have shared this journey with Ethos Genetics and Colin Gordon, and I'm excited to continue offering their award-winning hybrids at Seeds Here Now. Here's to many more years of excellence in cannabis breeding, innovative genetics, and remarkable strains that will continue to shape the landscape of cannabis cultivation.
Strain archive
This is a place to showcase the breeder's past breeding work. If it is marked retired, it will not come back. However, if it's marked "out of stock," Sign up for the "out of stock" list, on the product page, and be the first to know when it comes back in.

Are you 21 or older?
You must be 21+ to purchase Seeds products.
Due to legal requirements you must verify your age.