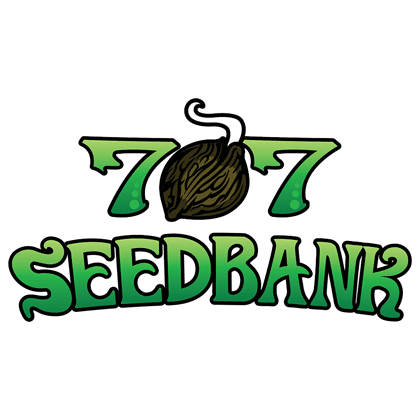 About 707 Seedbank
707 SeedBank is the conception of Sha Bud, who at 14 years old knew exactly what he wanted to do when he started reading High Times Magazine. He didn't know it at the time but it would become his calling to become a top breeder guided by the simple idea of breeding consistent, uniform, mouth watering strains.
In his own words, his garden is his place of peace: "Everyday is a blessing to me; I love what I do. I really love every part about it. Being out in the woods, in my garden; birds chirping, blue skies; it's bright and colorful."
Multiple award-winning Kush Cleaner
707 Chemdog stud
707SeedBank has been featured in Cannabible 3, and has won many awards including: 1st Place CWGA Cup 2005, 1st Place CWGA Cup 2006
Interviews
Strain archive
This is a place to showcase the breeder's past breeding work. If it is marked retired, it will not come back. However, if it's marked "out of stock," Sign up for the "out of stock" list, on the product page, and be the first to know when it comes back in.

Are you 21 or older?
You must be 21+ to purchase Seeds products.
Due to legal requirements you must verify your age.