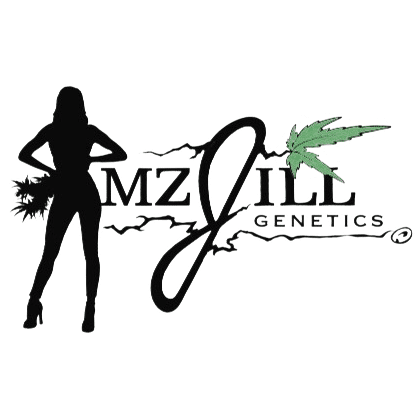 About Mz Jill Genetics
MzJill Genetics is one of the most celebrated ultra-premium seed companies, across the world. It is eponymously named after its founder, MzJill, who High Times dubbed "a superstar breeder and tireless cannabis advocate." She boasts over 20 years of experience sourcing, curating, and cultivating the finest quality, small batch, medicinal cannabis seeds.
Everything MzJill Genetics' does is centered on breeding distinctive, innovative, and boundary-pushing medicine. It prides itself on seeds that offer a consistently seamless, successful, and superior growing experience. From the instant you germinate one of its seeds, add them to your seed vault, or both, MzJill Genetics views you as a living extension of its tangible legacy and family. As family, its doors are always open for advice, information, or even just to say hi!
Also, beyond enriching cannabis' biodiversity by cultivating best-in-class seeds, MzJill Genetics is committed to making a difference in the lives of some of the most vulnerable populations. The seed company supports numerous causes and donates proceeds of sales to, among other initiatives, veterans' healthcare, charities focused on empowering women, and its holiday drives.
Mother of Jilly Bean
Multple High Times Cup Winner
Former Co-Founder/Co-Owner & Head Breeder of TGA Genetics
Over 20 Years in the Industry
Interviews
Strain archive
This is a place to showcase the breeder's past breeding work. If it is marked retired, it will not come back. However, if it's marked "out of stock," Sign up for the "out of stock" list, on the product page, and be the first to know when it comes back in.

Are you 21 or older?
You must be 21+ to purchase Seeds products.
Due to legal requirements you must verify your age.