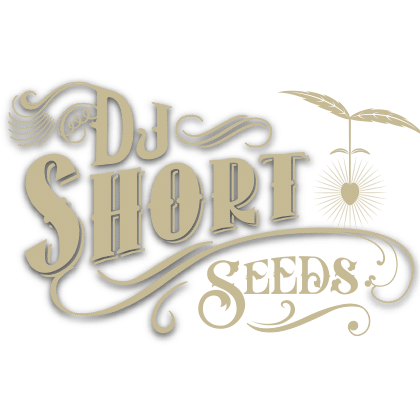 About DJ Short, Old World Genetics, DJ Genetics
 We have some of the best seeds from DJ Short. If you're looking to buy DJ Short Seeds, you're welcome to shop at Seeds Here Now. Make a purchase today!
A

s one of the most important breeders of our time, DJ Short raises the bar for all cannabis cultivators with his original mix of new and Old World Genetics.
A Detroit native, but currently operating out of Oregon, Daniel John "D.J." Short has been practicing his magical marijuana alchemy since 1978, when he started experimenting with cloning techniques under a fluorescent desk lamp at the foot of his bed.. Since then he has crafted many popular cannabis strains, the most iconic being Blueberry, which actually smells like fresh blueberries.
Short has inherited his passion for cannabis and natural ability to successfully crossbreed Sativa and Indica varieties into award winning super strains from his Romanian great-grandmother. She was a gypsy herbalist who grew cannabis and other herbs for medical purposes, eventually passing down her acquired knowledge and skills to her daughter.
Blueberry, Flo, Blue Moonshine, Blue Velvet, Blue Heaven, True Blueberry, Old Time Moonshine, F-13, Blue Satellite, Flodica, Velvet Krush, Grape Krush, Temple Flo, Blue V-2, Newberry, First Light, Cocoa Kush, Vanilluna, among others.
Cultivation Expert and Educator
Over 40 Years Experience!!
He was spotlighted as "The Willy Wonka of Pot" in a 5,000-word tome for the website Grantland
Author of the 2003 book "Cultivating Exceptional Cannabis: An Expert Breeder Shares His Secrets."
High Times Seed Bank Hall of Fame
2000 High Time Cannabis Cup First Place
Interviews
Strain archive
This is a place to showcase the breeder's past breeding work. If it is marked retired, it will not come back. However, if it's marked "out of stock," Sign up for the "out of stock" list, on the product page, and be the first to know when it comes back in.

Are you 21 or older?
You must be 21+ to purchase Seeds products.
Due to legal requirements you must verify your age.