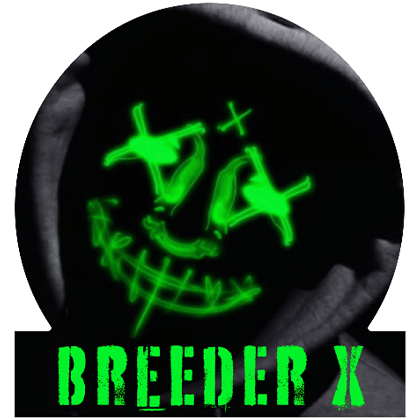 About Breeder X
Breeder X is not just one individual, we are a movement. We are here to push back against the commercialization and elevation of mid-grade cannabis. We stand against cultivars that lack flavor, and the Brads, Chads, and Karen's who want to own our industry for "only" profit. We started this industry, and we intend to hold onto our values and share them with the world. We believe in genetics that check all the boxes, not just plants that look good on social media and have nice packaging.
Breeder X is an anonymous group of the industries elite who are joining forces to release exotic cannabis genetics that can "only" be found on Seeds Here Now.
The genetics are independently verified, and the seed production will be released in extremely limited runs on the two platforms to validate the authenticity of the brand. These crosses will never be produced again in this format. We have no website, no Instagram, and no phone number. We are everywhere watching and patiently waiting.  You won't see us, but we see you and everything you do. Respect the plant, respect the consumer, and most of all respect yourself. Join us in what we believe is the battle of good and evil, right and wrong. You can expect many future anonymous breeder releases of rare cultivar crosses and elite genetics that are meant to be germinated. This is our legacy and yours if you believe in what we stand for.
Jokerz took first place in the 2022 Leaf Bowl in Oregon. Jokerz is an indica-dominant hybrid weed strain made by crossing White Runtz with Jet Fuel Gelato. Jokerz effects are believed to be more relaxing than energizing.
Interviews
Strain archive
This is a place to showcase the breeder's past breeding work. If it is marked retired, it will not come back. However, if it's marked "out of stock," Sign up for the "out of stock" list, on the product page, and be the first to know when it comes back in.

Are you 21 or older?
You must be 21+ to purchase Seeds products.
Due to legal requirements you must verify your age.