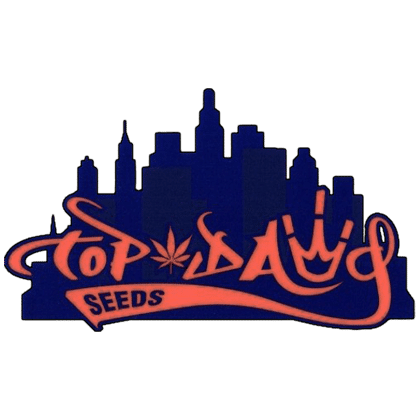 Top Dawg Seeds
If you're looking to buy some of JJ's Brand,  Top Dawg Seeds, we have them in store. Check out Seeds Here Now for the best cannabis seeds today!
JJ NYC from Top Dawg Seeds has always been held in high regards for assembling some of the world's finest cultivars from the East Coast. With a library of the hottest and most potent cannabis cuts.
Top Dawg is responsible for Tres Dawg, Star Dawg, and JJ's Nigerian Haze, to name a few. Top Dawg's strains took off in the early 2000s while breeding with the original Chemdog, preserving underground genetics in NYC. From there, he's pushed the envelope with the exploration of Chem and Haze genetics, producing strains that stand up to many of the most esteemed varieties.
Lines created from original, real, verified Chemdog genetics
Breeders of award winning medical connoisseur cultivars
Star Dawg, Guava, White Dawg, Tres Dawg, Nigerian Haze, African Haze, ONYCD, Sour Dawg, I-95
Over 30 Years Experience
2011 San Francisco High Times Cannabis Cup
High Times Breeder Hall of Fame
Interviews
Strain archive
This is a place to showcase the breeder's past breeding work. If it is marked retired, it will not come back. However, if it's marked "out of stock," Sign up for the "out of stock" list, on the product page, and be the first to know when it comes back in.

Are you 21 or older?
You must be of legal age to view our website.
Due to legal requirements you must verify your age.
Great time to visit us today!
x