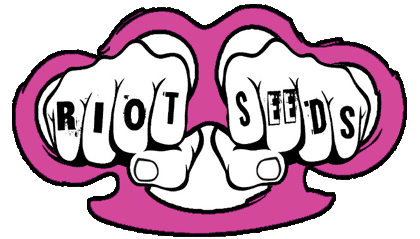 Riot Seeds
Matt was born into the cannabis scene. He's a long time grower and knows a ton about cannabis strains, history and lore.
He started Riot Seeds as the first and only PUNK ROCK seed company. His goal is to leave the plant better than he found it.
Clockwork Orange, Pink Deathstar, P91, Heirloom Afghani, Hawgsbreath
1st Place Indica – Heirloom Afghani – 1st Annual Cannaluminati Invitational
Interviews
Strain archive
This is a place to showcase the breeder's past breeding work. If it is marked retired, it will not come back. However, if it's marked "out of stock," Sign up for the "out of stock" list, on the product page, and be the first to know when it comes back in.

Are you 21 or older?
You must be 21+ to purchase Seeds products.
Due to legal requirements you must verify your age.