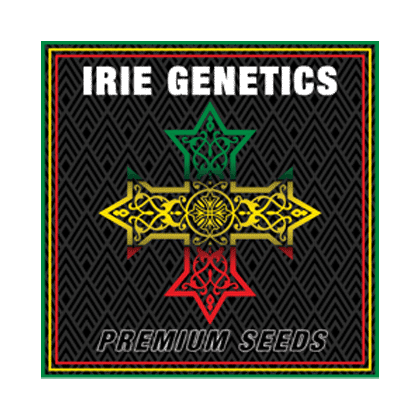 About Irie Genetics
Looking for Irie Genetics seeds? You can find them here at Seeds Here Now. Check our extensive collection and make a purchase today!
Irie Genetics is a cannabis breeding program founded by Rasta Jeff. We are cannabis growers, breeders, and enthusiasts who grow from our hearts. We are currently breeding with many of Colorado's favorite strains and Jeff's personal collection. Our mission is to provide unique hybrids for the medical and recreational market.
Best Sativa in The New Mexico Chronicle Cup
Best Hybrid in the New Mexico Chronicle Cup
Interviews
Strain archive
This is a place to showcase the breeder's past breeding work. If it is marked retired, it will not come back. However, if it's marked "out of stock," Sign up for the "out of stock" list, on the product page, and be the first to know when it comes back in.

Are you 21 or older?
You must be 21+ to purchase Seeds products.
Due to legal requirements you must verify your age.