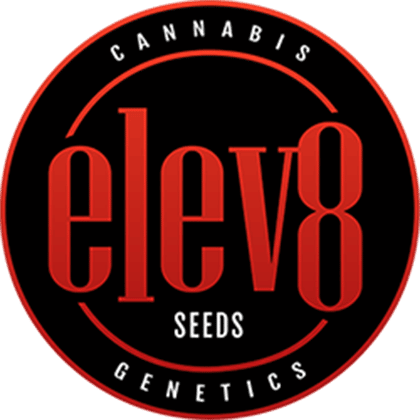 About Elev8 Seeds
After investing years of building relationships with some very talented breeders and growers, we have obtained some of the best genetics in existence. Our decision at Elev8 Seeds to carry a strain depends on whether we believe that strain to be a definite "keeper". By working with large medical marijuana growers, we at Elev8 Seeds have had the opportunity to compare countless strains side by side in the same environment to find that top 1% that people search so hard for. Elev8 Seeds' mission is simple: to provide the best genetics in seed form to those that know the value of world-class genetics.
Interviews
Strain archive
This is a place to showcase the breeder's past breeding work. If it is marked retired, it will not come back. However, if it's marked "out of stock," Sign up for the "out of stock" list, on the product page, and be the first to know when it comes back in.

Are you 21 or older?
You must be 21+ to purchase Seeds products.
Due to legal requirements you must verify your age.