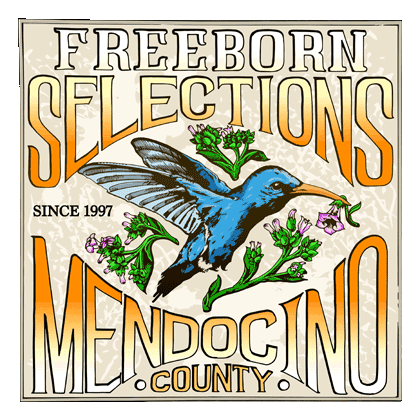 ABOUT
@meangenefrommendocino is a cannabis breeder from Mendocino Ca. MeanGene grew up around cannabis. He has bred and grown numerous award winning varieties and he has also raised tons of donations and awareness for good causes over the years. He also makes some fire memes.
MeanGene's breeding work is built on old heirloom varieties from the laytonville area Black Afi, red hindu, Oil can, DirtxPurp, Burmese and NL lines for example combined with more widely recognizable clone-onlys such as the Hollywood Pure Kush, Ghost OG, Skywalker, Cherry Pie, and Purple Urkle.
MeanGene is probably best known for his work with his lime lines. In 2014 the Black Lime Reserve was the talk of the Emerald Cup, MeanGene won the emerald cup in 2016 with CherryLimeade. Selections from the Cherry limeade and its progeny have repeatedly tested >5% terps. MeanGene in collaboration with @bollywoodbam won multiple awards Cherry limeade co2 vape that tested at >25% terps. More recently, gene has released the Limepopkush f3, lime1 backcross as well as a number of hybrids of the Lime and Cherry limeade lines.
Gene is also responsible for creating the Grape soda skunk. @trh_seeds has done some solid work with this line and MeanGene has made some more recent releases with GSS.
The Soda or the Fizz is something that is unique to many of genes lines, they combine loud terps with a fizzy soda quality that standouts in many of the lime crosses, the rootbeer, the grape soda skunk and the Nubia all have this trait.
Gene has released a number of "worked lines" including the Sky Cuddler Kush F3, SkyJaro F3, Pina F4. Gene has explained to me in the past that his process of creating and releasing these lines requires multiple years of growing and testing the line to see the results of different expressions within the line before releasing them to the public.
The Rootbeer is some Kaiser Söze typeshit, just the other day I overheard MeanGene say: "You think you can catch Rootbeer? You think a plant like that comes this close to getting caught, and sticks it's head out? If it comes up for anything it'll be to get rid of me. After that... my guess is you'll never hear from it again."
—
@sungrownmidz
KNOWN FOR
Creator of Black Lime, Root Beer, Cherry West, Nubia, and Cherry Limeade. Sky Cuddler Kush
40+ years of experience
AWARDS
Winners at Emerald Cup / High Times Cup / Secret Cup / Dope Cup / All Hawaii Invitational Cup / Blazers Cup / Chalice / Ego Clash
In 2015, roughly 1/3rd of the Top 20 flower entries at the Emerald Cup were either buds that Mean Gene had grown or buds grown from his genetics.